Data is Information, an Asset. Let's turn yours on!
Expert guidance infrastructure to engineering for Data, ML, AI.
E2E Cloud migrations; ROI with our accelerators.
Expertise in advising and getting the job done on-time.
We pride ourselves in delivering business value in every project and every engagement when we partner with our stellar clients.
We are the experts and thought leaders in cloud data warehousing, machine learning, and applied generative artificial intelligence, and our clients trust us to guide them with the art of the possible.
Our Years of Proven Trust & Expertise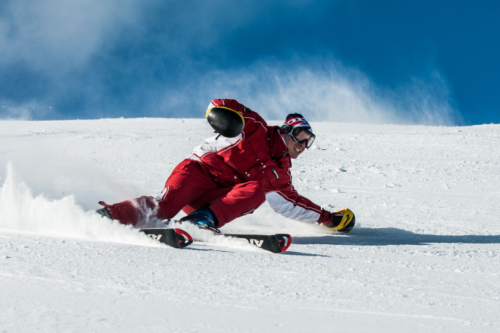 Dive into the fascinating world of Snowpark, a cutting-edge data platform that empowers data teams to seamlessly work with data, enabling faster analytics and insights. This meetup is designed for data enthusiasts, engineers, and professionals interested in exploring the architecture and functionalities of Snowpark by Snowflake.
Transform your digital journey
Manufacturing Company
Healthcare Provider
Medical Device/Healthcare
Retail / Restaurant
IoT / High-Tech Company
Manufacturing Company
Client needed to move from on-premise MAPR solution into the cloud in order to take advantage of cost savings and match timelines with a larger initiative. The Google Cloud Platform (GCP) was chosen and using our GCP DataProc (EMR/Spark) conversion and testing process to ensure accuracy, all workloads were moved successfully. HDFS was replaced with GCP Storage and additional analytics and machine learning initiatives also allowed for project visibility and project goals to be met.
Healthcare Provider
Medical Device/Healthcare
Retail / Restaurant
IoT / High-Tech Company
It's not a project;
it's a program - a journey
As a business, there will be challenges that take you to the edge of time, money, resources, and know-how. These 'opportunities' give you the chance to do new things – great things. But often great things don't happen in a vacuum. They happen when you bring in the right people, and put those right people in the right seats, on the road to the same destination. 
You're not alone in the journey to data-driven empowerment. AICG is here for you.
The best Data Strategy, AI, ML & Analytics Partnerships
Timely answers and solutions. This is why our clients retain our services and products.
Big picture thinking and leadership from our years of working with organizations of all sizes has allowed AICG to bring the best processes and frameworks to our clients initiatives. From white-boarding sessions and basic assessments and advisory to full multi-LOB strategic ERP/CRM/CDP/EPM/AI/ML projects. If it involves turning data into useable information, AICG is your go-to team – from infrastructure to actionable insights.
Our resources are amazing – our clients tell us. They are informed and dedicated to their craft. This allows us to deliver and meet expectations project after project. We don't just believe in delivering successful solutions, we have an actual formula for doing it.
All successful data-driven projects have things in common. Certain aspects of the project planning, sponsorship, and execution, allowed for those projects to be delivered within pre-defined parameters for success. Consider migrating to the cloud, or expanding your cloud initiatives capabilities requires a keen eye for these details for success. In the big picture of cloud journeys, work with a team that sees the big picture.  – Healthcare Client

AICG is an implementation partner with: Google Cloud Platform, Microsoft Azure, Amazon Web Services, DBT Labs, and Snowflake.
We're on a mission to bring legacy systems into the latest cloud computing era. We are known experts for migrating Oracle and Teradata workloads into the modern data stack.
Snowflake runs on AWS, GCP, and Azure.  If you've made up your mind and going with Snowflake as your cloud Data Warehouse ecosystem, Whether you're moving data into Snowflake or extracting insights out of Snowflake, AICG is your go-to partner. – IoT Client